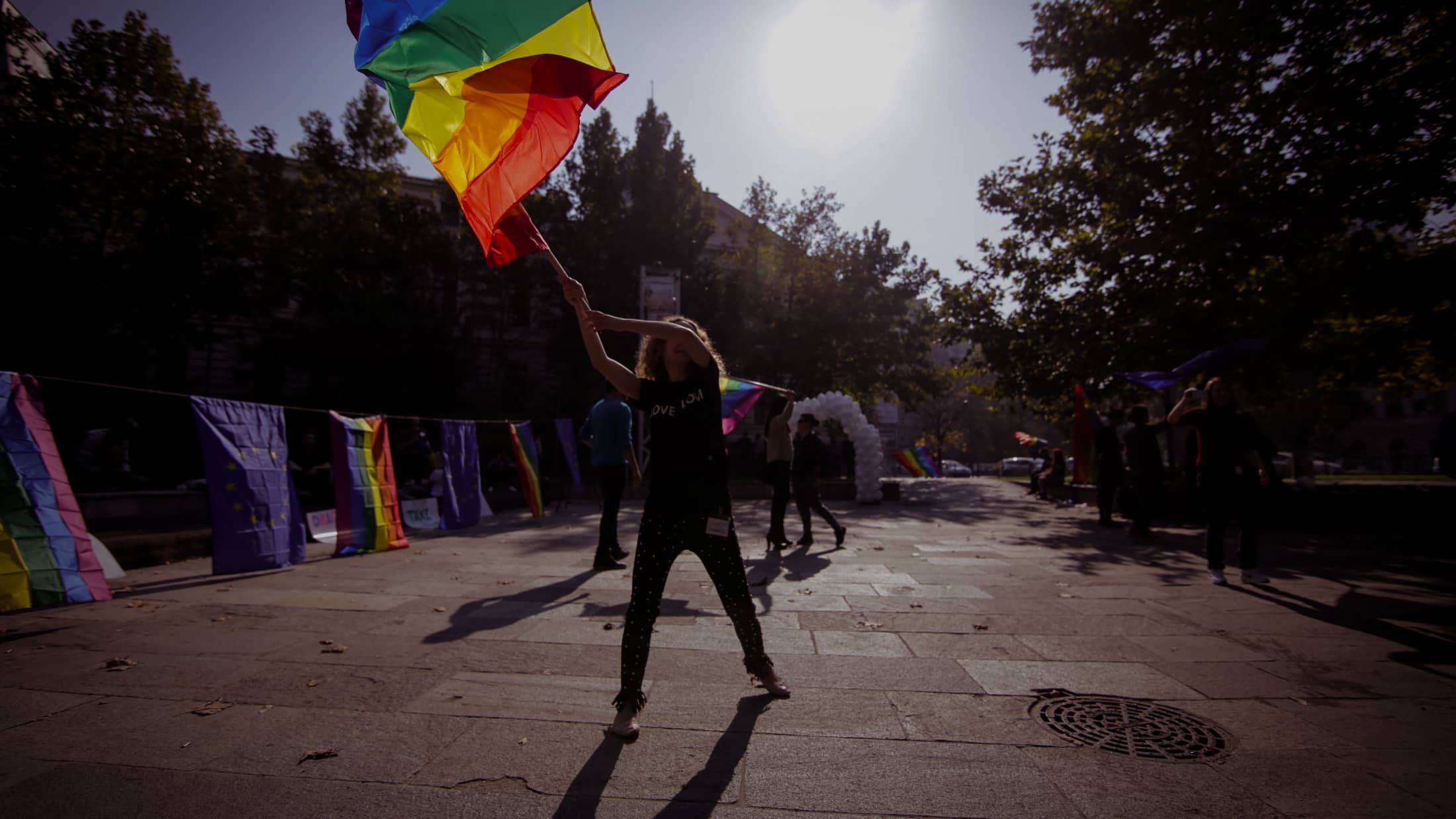 Allies In Arts
Our commitment to standout individuality
We want to amplify unique creative voices and drive inclusivity. EFFEN is a socially-expressive vodka and we work with organizations that reflect that collaborative ethos. It's the essence of our liquid spirit.
At EFFEN we are passionate about empowering people to embrace their individuality and express their most authentic selves. That's exactly why we choose to work with the most progressive non-profit organizations who level-up life for everyone; regardless of race, gender or sexual orientation.
Our leading partner is Allies in Arts. Their mission is simple; to even the odds. The non-profit works with artists who are women, BIPOC and LGBTQ+ to break down barriers created by discrimination in order to help artists from marginalized communities get paid fairly for their work. Allies In Arts programs include screenings, exhibitions and grants, providing dynamic platforms to diverse creatives from film to music to performance and the full spectrum of visual arts. And we couldn't agree more. Their work gets us thinking, so we're 100% in.
Embracing cultural wealth
EFFEN made donations to AIlies in Arts supporting queer Black artists. Because who doesn't want to amplify a talented creative voice, right?
We're on a mission to support the work of this non-profit to lift up the lives of underrepresented communities, sparking the creation of new and original pieces of art and media. Founded by entrepreneur/musician Paco de Leon and award-winning filmmaker Drew Denny, who runs the organization with trans artist and activist Kyle Lasky, Allies in Arts is a home for socially minded creative pioneers, which fits seamlessly with our ethos at EFFEN.
How we're working together
We've collaborated with talented Chicago based LGBTQ+ artist and street muralist Sam Kirk to launch our brand new PRIDE 365 EFFEN Vodka. Sam identifies as both LGBTQ+ and BIPOC and has created a standout label for this PRIDE edition. It houses our EFFEN Original and will become a permanent addition to the EFFEN Vodka liquid lineup. For every bottle made EFFEN is donating $1 to Allies in Arts.
An expansive creative scope
Allies in Arts fund a diverse spectrum of the most talented creatives. From film-makers to photographers, artists, directors and writers, they support hundreds of both acclaimed and up and coming names in the arts arena.

"Pride 365 shares the bold and vibrant joy of my LGBTQ+ community. I love the many ways we express ourselves through fashion, form and fellowship. I want people to know that this is who we are everyday."
Sam Kirk
Artist and Creator of EFFEN Pride 365 original label and artwork