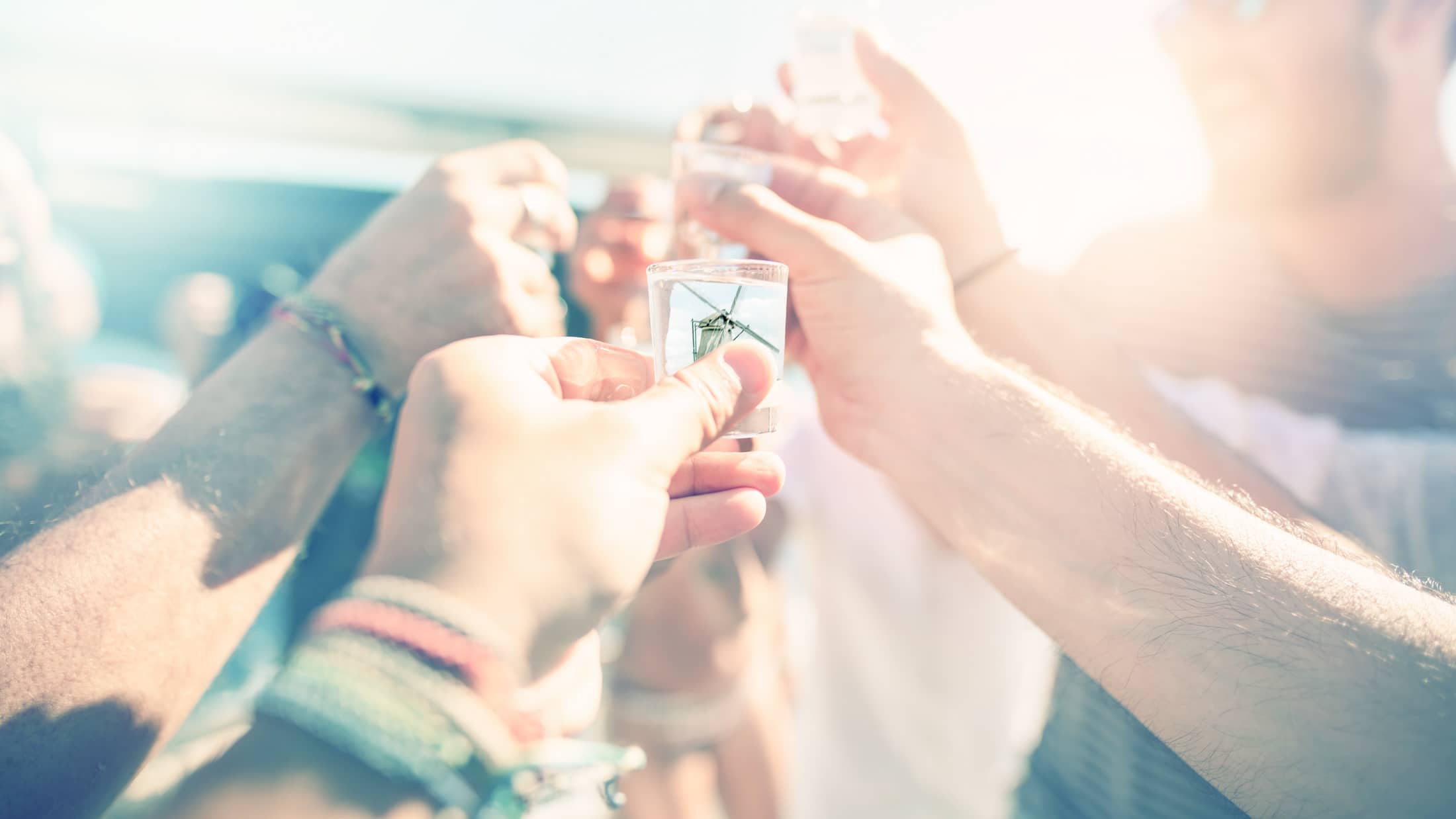 Outfest
Embracing creative expression
Distilled down to its purest essence, EFFEN Vodka is a bold celebration of diversity and individuality
At EFFEN both our vodka and our social standpoint is bold, out-there and uncompromisingly unique. We're all about liquid living that's progressive and celebrates life in high-octane color. Our signature vodka is chill-distilled and carbon-filtered for an exceptionally smooth texture. Equally, our social ethos is distinct and expressive. We want to help champion social change. It's as transparent as that (just like our clear EFFEN Original). Two of our EFFEN core values are acceptance and creativity. It's about fostering an open mindset and authentic freedom of expression. For us at EFFEN life is a celebration and we encourage equality and unity. And we aim to live like this 24/7.
Outfest continues to be one of our key non-profit collaborations. We've worked with this globally-renowned Los Angeles based LGBTQIA+ non-profit over a number of years. Their mission is simple: To promote equality by creating, sharing and protecting LGBTQIA+ stories on screen. As they say it so well; 'creating change, one story at a time.' Founded by UCLA students in 1982, Outfest showcases films, educates and mentors hundreds of emerging film-makers and protects more than 41,000 LGBTQIA+ films and videos through their Outfest UCLA Legacy Project.
The Outfest Los Angeles LGBTQ Film Festival is an eleven-day celebration of world-class films, panels and parties. Pretty awesome hey? Yep we think so too, that's why we continue our partnership year on year. Our ongoing donations are a vital contribution to their initiatives supporting LGBTQIA+ leaders in the entertainment industry.

"THE LGBTQ COMMUNITY HAS ALWAYS PUSHED THE BOUNDARIES OF CONVENTION. OUTFEST EMBRACES THAT HERITAGE AND WORKS TO ASSURE THE STORIES THAT REFLECT OUR UNIQUE EXPERIENCE ARE SEEN AND HEARD."
Christopher Racster
Executive Director for Outfest
Allies In Arts
EFFEN is proud to partner with this progressive non-profit. They work with artists who are womxn, BIPOC and LGBTQIA2S to help break down barriers and fund their work. Their mission is simple; to level the artistic playing field and amplify unique and diverse creative voices.